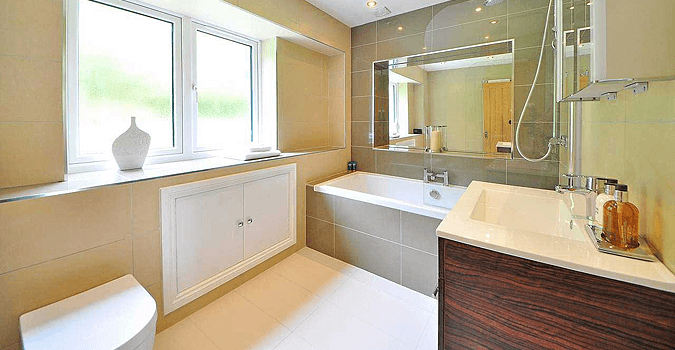 How Much Does Bathtub Refinishing Cost?
Interested in Bathtub Refinishing? The first question we hear from potential clients is about the total cost.
On average, bathtub refinishing costs range from $250 to $500 plus depending on size if factory polishing is desired.
Different factors such as size of the tub and extend of damage will affect the final service fee.
Many bathtub refinishing professionals offer a free estimate.
When our customers contact us about our services, we ask them to send in a clear photo of the bathtub they would like refinished. We then evaluate the photo, provide an initial response, and if needed one of our technician will then do an on-site inspection.
Some bathtub refinishing companies will quote a price of $200 to $250 to complete resurfacing of one bathtub. We typically caution customers about these tempting "low cost" prices, since they may involve lower quality of workmanship and reduced attention to safety.
Our standard tub refinishing service fee is approximately $350. This is due to the fact that NuFinishPro technicians are all safety certified in industry best practices. We also use EPA certified safe and FDA approved materials to complete each project.
The level of care and workmanship put into each project has an impact on the long-term quality of a refinished bathtub.
Heavily damaged, worn or corroded bathtubs will require more work, and thus result in a higher service fee. Common blemishes such as chips and cracks on the bathtub's surface can be more quickly repaired for less.
Modern bathtubs are typically made with more durable materials such as acrylic. We have provided effective resurfacing of all bathtub types, such as acrylic, fiberglass, marble and cast iron. The material of the bathtub may also be a determining factor in the cost, based on the extent of the damage.
Simple chip repairs and cracked surfaces can be done in less time, and for a lower fee than a complete refinish.
Compared with the cost of replacing an old bathtub with a new fixture, the widely accepted fact is clear: bathtub refinishing is much more affordable and just as effective.
If you're interested in learning more about how we can restore your bathtub to like-new condition, call us or request a free estimate now.